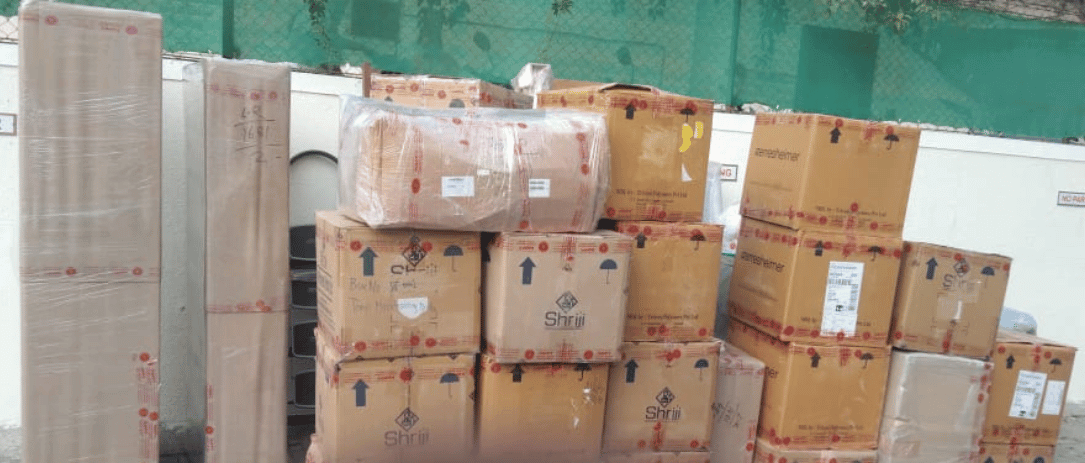 Efficient and Careful Packing-Unpacking in Pune
When it comes to shifting, you constantly have to do the unpacking on your own and it might take you weeks to get it all finished. We at Happy Packers and Movers Pvt. Ltd. in Pune are presenting packing and unpacking services in Pune, goods packing and unpacking services, household packing & unpacking services, and office goods packing and unpacking services. Our team packs and unpacks the things carefully. For the most suitable job, we mark and label everything to make it suitable for us.
For household shifting in Pune, we embark on the packing and unpacking tasks for little and large boxes, fragile and brittle items, furniture, shelves, cartons, cupboards, bench tops, etc.
Correspondingly, we undertake office packing, moving, and unpacking in Pune assignments virtually that apply to packing numerous file wardrobes, desks, chairs, all sensitive computer equipment, high-tech machinery, and other countless office belongings.
We at Happy Packers and Movers Pvt. Ltd. in Pune present an expansive variety of movers and packers services to our respected customers. We are capable enough to shift to every possible place. Our company guarantees timely and safe delivery of the goods without any damage. All valuables are periodically observed to provide their safety and timely delivery in Pune.
Safe & Reliable Packing & Unpacking Door-to-Door Delivery in Pune
Whenever the moment comes when one requires to switch or trade one's possession or office for a more suitable standing. This can be the next of a pair of reasons like renovating business opportunities.
Without suspicion, even while shifting to a new residence have all the attribute of being vital work however if it isn't accomplished with the benefit of professionals, the chore can be extremely challenging.