The Best Choice For Your Relocation Needs
When it comes to relocating your home or office, discovering the right packers and movers is crucial. In Puna, one of the best, among the others, we, Happy Packers and Movers Pvt. Ltd. with excellent services, a customer-based method, and years of knowledge, have gained prestige as the best packers and movers in Pune.
In this information, we will study the grounds why we should be your ultimate preference for a trouble-free and well-organized relocation experience.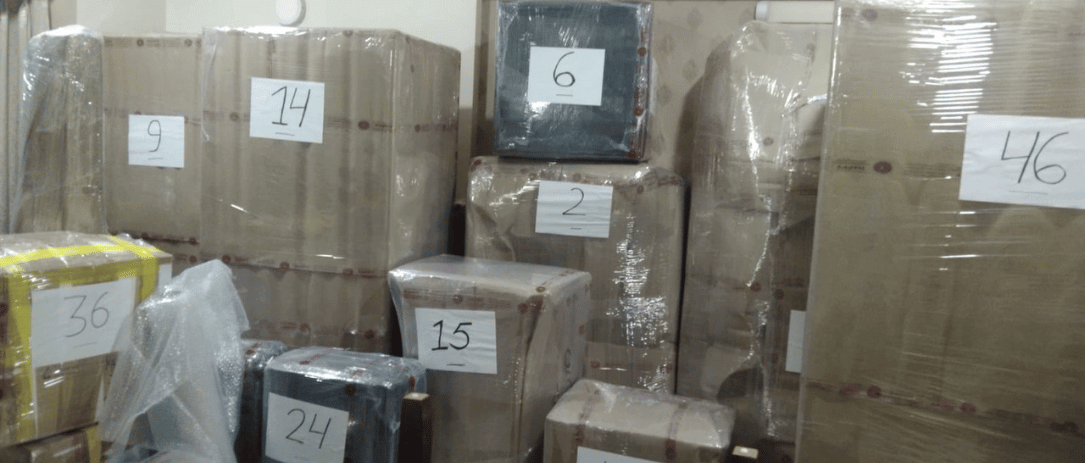 Authorized, Professional & Devoted
We, Happy Packers and Movers Pvt. Ltd. have been helping with the relocation necessities of Pune citizens for many years. Our vast knowledge in the industry has made us specialists in managing all kinds of movers, from local shifting to long-distance relocations.
Our group of trained professionals understands the needs and challenges of shifting and executes efficient techniques to ensure a smooth and safe relocation.
Wide Range of Relocation Services
One of the fundamental benefits of preferring Happy Packers and Movers Pvt. Ltd. is our wide range of moving services. We deliver end-to-end solutions for all your relocation needs. Whether you require packing, loading, transportation, or unpacking services, we keep you protected.
Our team operates high-quality packing materials to protect your belongings during transit, confirming their safe arrival at the destination.
Experienced & Trained Staff
Happy Packers and Movers Pvt. Ltd. take dignity in their team of reliable experts. Each fellow of their staff is highly prepared in managing various kinds of items, including delicate and priceless things.
Our staff are well aware of systematic packing methods and utilise technical equipment to guarantee full security for your belongings. Our generous and reliable staff will be there to help you at every phase of the moving procedure, delivering a stress-free experience.
On-time and Reliable Moving Services
Promptness and dependability are important aspects to consider when selecting packers and movers. Happy Packers and Movers Pvt. Ltd. knows the importance of your time and aim to provide prompt and reliable services.
We cling to rigid quickness and guarantee that your belongings arrive at their goal on the plan. Our dedication to expertness and punctuality places us separated from our rivals.
Affordable Moving Solutions
While quality and dependability are essential, reasonable is an important facet for many customers. Happy Packers and Movers Pvt. Ltd. present competitive rates without compromising on the quality of our services.
We deliver fine and beforehand price estimations, guaranteeing that you have a precise knowledge of the expenditures applied. Our cost-effective solutions make us an ideal choice for those pursuing value for their money.
When it comes to selecting packers and movers in Pune. Happy Packers and Movers Pvt. Ltd. are the best and the first choice. With our comprehensive expertise, wide services, experienced staff, and dedication to customer happiness, we deliver a seamless and trouble-free relocation experience.
Whether you are shifting locally or across long distances, we, Happy Packers and Movers Pvt. Ltd. will ensure that your belongings reach their destination safely and on time. You can rely on us for all your relocation necessities and relish a smooth shift to your new home or office.